Training MMA Shorts
Brand:

RDX
Availability:

3 week's

Product Code:

MSS-R11
---
Maksājums
Nauda, Bezskaidrā naudā Swipe, Visa/MasterCard
Piegāde
Pašizvešana
Jūs varat izņemt šo preci no mūsu veikala pats
Omniva
Mēs piegādāsim šo preci ar Omniva piegādes pakalpojumu
100% naudas atmaksas garantija
Atgriešanā 14 dienu laikā
RDX Sports brings you a brand new line of patent pending MMA training shorts that'll maximize your output in the gym whether its Brazilian Jiu-Jitsu, Muay Thai, boxing, kickboxing or MMA. Vibrant and contemporary, the design holds more than aesthetics at its core. Performance Polyester enhances your training experience tenfold by wicking sweat away from the body and into its outer layer. T-3 stitching, a level of elasticity and a spandex groin translates to only one thing – stubborn durability, body conformation and moisture ventilation for a comfy workout session.
Performance Polyester manages moisture by wicking sweat away from the skin and into its top layer – resulting in optimum performance comfort
Spandex groin ensures flexibility during stretches while allowing moisture and heat to escape for maxed-out comfort
T-3 triple stitching ensures career-lasting durability while retaining a level of body conforming elasticity
Waist band incorporates hook-and-loop fly and drawstrings for a perfect fit
Anatomic cuts on both sides offer multipurpose training for MMA, Brazillian Jiu-Jitsu, Muay Thai, or fitness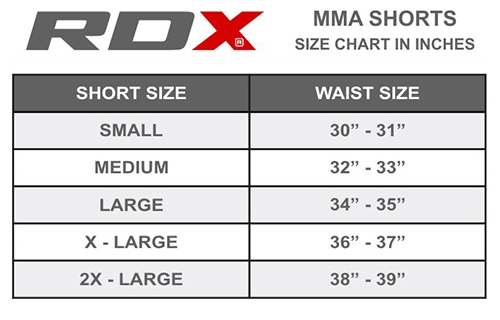 SIA "Berkon"
sniedz pakalpojumu - preču piegādi Latvijā un visā Baltijā pēc apmaksas saņemšanas.
Piegāde visām precēm pa Latviju ar
Omniva
ir
EUR 3.25
Piegāde Igaunija un Lietuva -
EUR 5.00

Lielgabarīta smagajām precēm (EUR 5.00 pa Latviju, Igaunija un Lietuva -
EUR 10.00
).
Preču piegādes laiks pēc apmaksas saņemšanas:
Ja prece ir noliktavā –
3 dienu laikā
Ja prece nav noliktavā –
21 dienas laikā..