RDX X2 Lower Back Support Gym Belt
Brand:

RDX
Availability:

3 week's

Product Code:

NPB-X2B
---
Maksājums
Nauda, Bezskaidrā naudā Swipe, Visa/MasterCard
Piegāde
Pašizvešana
Jūs varat izņemt šo preci no mūsu veikala pats
Omniva
Mēs piegādāsim šo preci ar Omniva piegādes pakalpojumu
100% naudas atmaksas garantija
Atgriešanā 14 dienu laikā
Ergonomically shaped and easy to wear, this neoprene back support belt is ideal for sports or everyday use. Acting as a pain belt or lower back brace, you can enhance your workouts whilst improving your posture at the same time. This belt is ideal for all kinds of lower back pain including PIVD, Sciatica, Spinal Stenosis, sacroiliac Joint Dysfunction, Degenerative Disc Disease and Facet Syndrome. And with a special anchor system, enhanced cushioning and flexible spinal cord sprints, providing efficient lumbar support to keep you from injury and slouching.
NEO-1™ neoprene for comfort, breathability and a material that hugs the body
Unique anchor system for optimum back support
Special padding with a carbon fibre stays to improve posture
P-Fit™ System along with lumbar support provides a snug fit and pain relief for lower back problems
Two flexible steel spinal cord sprints to stop you from slouching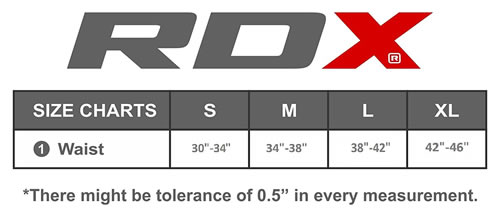 SIA "Berkon"
sniedz pakalpojumu - preču piegādi Latvijā un visā Baltijā pēc apmaksas saņemšanas.
Piegāde visām precēm pa Latviju ar
Omniva
ir
EUR 3.25
Piegāde Igaunija un Lietuva -
EUR 5.00

Lielgabarīta smagajām precēm (EUR 5.00 pa Latviju, Igaunija un Lietuva -
EUR 10.00
).
Preču piegādes laiks pēc apmaksas saņemšanas:
Ja prece ir noliktavā –
3 dienu laikā
Ja prece nav noliktavā –
21 dienas laikā..