RDX Thermal Compression Flex Trouser and Gel Groin Cup
Brand:

RDX
Availability:

3 week's

Product Code:

CCT-MOC
---
Maksājums
Nauda, Bezskaidrā naudā Swipe, Visa/MasterCard
Piegāde
Pašizvešana
Jūs varat izņemt šo preci no mūsu veikala pats
Omniva
Mēs piegādāsim šo preci ar Omniva piegādes pakalpojumu
100% naudas atmaksas garantija
Atgriešanā 14 dienu laikā
For all the benefits provided by high-quality compression pants, along with the added protection of a groin cup, this is the ideal product. Thermal compression trousers are designed to prevent chafing, increase blood flow and improve muscle recovery time - perfect as both training and fighting gear in numerous disciplines. Available in red, grey or blue, the RDX range of cups are ergonomically designed, constructed using high-strength HI-PC™ polycarbonate, and feature SHELL-SHOCK™ gel for ultimate shock absorption. In conjunction with these compression trousers, our gel groin cup will protect you from the rigors of combat sport bouts and training.
Dri-FIT fabric for wicking away sweat and anti-microbial protection
Flat, interlocking seams for a snug and comfortable fit
Expansion panels on the side of the leg for uniform compression
Compression pants with cup pocket provides the all-in-one solution
Unique black, red and white styling with RDX branding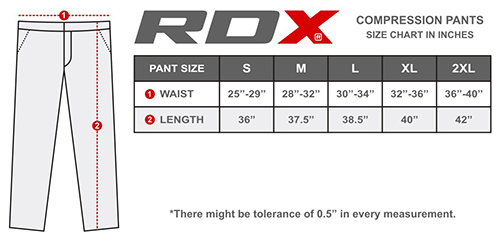 SIA "Berkon"
sniedz pakalpojumu - preču piegādi Latvijā un visā Baltijā pēc apmaksas saņemšanas.
Piegāde visām precēm pa Latviju ar
Omniva
ir
EUR 3.25
Piegāde Igaunija un Lietuva -
EUR 5.00

Lielgabarīta smagajām precēm (EUR 5.00 pa Latviju, Igaunija un Lietuva -
EUR 10.00
).
Preču piegādes laiks pēc apmaksas saņemšanas:
Ja prece ir noliktavā –
3 dienu laikā
Ja prece nav noliktavā –
21 dienas laikā..